Preethi Mixer Grinder ZODIAC Juicer MG218 - 5 Jars 750 Watt
275
Details
INTRODUCING THE PREETHI ZODIAC JUICER-MIXER GRINDER: YOUR ULTIMATE KITCHEN COMPANION
OVERVIEW
In the bustling heart of your kitchen, where flavors meld and culinary stories unfold, the Preethi Zodiac Juicer-Mixer Grinder stands as an unwavering ally. Whether your culinary endeavors lead you towards crafting a velvety glass of refreshing smoothie or conjuring the exquisite flavors of grandma's chutney recipes, this versatile kitchen marvel has you covered. Let the Preethi Zodiac empower your culinary journey with its ingenious design and a plethora of features that transform cooking into an art form.
FEATURES OF PREETHI ZODIAC JUICER – MIXER GRINDER
POWERFUL MOTOR
At the core of this culinary masterpiece resides a robust 750-watt Vega W5 series motor. This motor is the powerhouse behind your culinary creations, ensuring impeccable results with every use. Its fine grinding capability elevates your kitchen efficiency, making tedious tasks a breeze.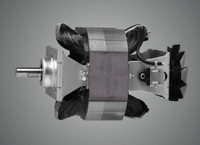 MASTERCHEF PLUS JAR
The Preethi Zodiac comes equipped with the Masterchef Plus Jar, a versatile culinary companion that takes on multiple roles in your kitchen theater. From slicing and kneading to chopping and juicing, this jar is a magician, simplifying a multitude of culinary activities with precision and grace. It empowers you to create your culinary masterpieces with ease and finesse.
3-IN-1 INSTA FRESH JUICER JAR
Let your creativity flow with the 3-in-1 Insta Fresh Juicer Jar. Whether you're craving the freshness of coconut milk or a glass of rejuvenating vegetable juice, this jar simplifies the process. It's designed for convenience, ensuring that you can create fresh juices, smoothies, and a variety of beverages with consummate ease.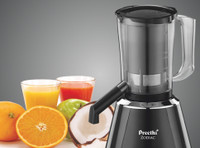 THREE STAINLESS STEEL JARS
Your culinary aspirations should not be bound by the limitations of your appliances. The Preethi Zodiac Juicer-Mixer Grinder comes with three stainless steel jars, each designed for both dry and wet grinding. These jars house sharp, multifunctional blades that transform mundane tasks like chopping, slicing, and grating into lightning-quick feats. Prepare your ingredients effortlessly, regardless of their texture or consistency.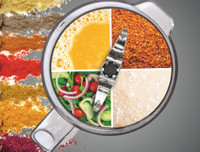 SAFETY INDICATOR
Your safety in the kitchen is a paramount concern. The Preethi Zodiac Juicer-Mixer Grinder addresses this by featuring an intelligent safety indicator. An orange light adorns the grinder, and it dutifully turns red to indicate an overload, providing additional peace of mind. Safety is never compromised.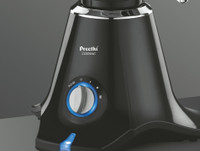 STYLISH DESIGN
Beyond its functional excellence, this appliance marries sophistication with practicality. Its elegant design seamlessly integrates with the aesthetic of your kitchen, adding a stylish touch to your culinary sanctuary. The Preethi Zodiac doesn't just elevate your cooking; it elevates your kitchen.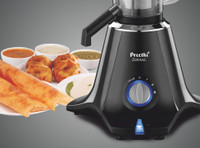 SPECIFICATIONS OF PREETHI ZODIAC JUICER – MIXER GRINDER
General
| | |
| --- | --- |
| Sales Package | juicer, mixer grinder juicer, chopper, kneader, grater, grinder |
| Power Required | |
| Revolutions | |
| Auto Switch Off | |
| Locking System | |
| Material | polycorbonate, stainless steel |
| Juicer Type | |
| Non-slip Feet | |
| Seed Collector | |
| Dry Grinding | |
| Blending | |
| Grating | |
| Mincing | |
| Chutney Grinding | |
| Grinding Jar Capacity | |
| Liquidizing Jar Capacity | |
| Chutney Jar Capacity | |
| Juice Extractor Jar Capacity | |
| Weight | |
| Other Features | 750 watts motor, patented 3 in 1 jar, vega w5 motor, faster cooling motor, master chef+ jar |
More Information
More Information

| | |
| --- | --- |
| SKU | MG218 |
| Manufacturer | Preethi |
| Volts | 220 |
| Power | 750 W |
| Jars | 5 Jars |
| Functions | Mixing juices, food ingredients process |
| Warranty | 1 Year Warranty |
| Delivery | Free Express Delivery (3-6 Days) |
| Contact | sales@mixandgrind.com.au | +61470317431 |
| Brand | Preethi |
Reviews
Delivery
Free Express Delivery (3-6 Days)
DELIVERY & RETURNS
Our service and Support
FREE SHIPPING
Free express delivery on every order 3 to 7 Days
SUPPORT 24/7
Contact us 24 hours a day, 7 days a week
30 DAYS RETURN
Simply return it within 30 days for an exchange.
100% PAYMENT SECURE
We ensure secure payment with eWay and Paypal